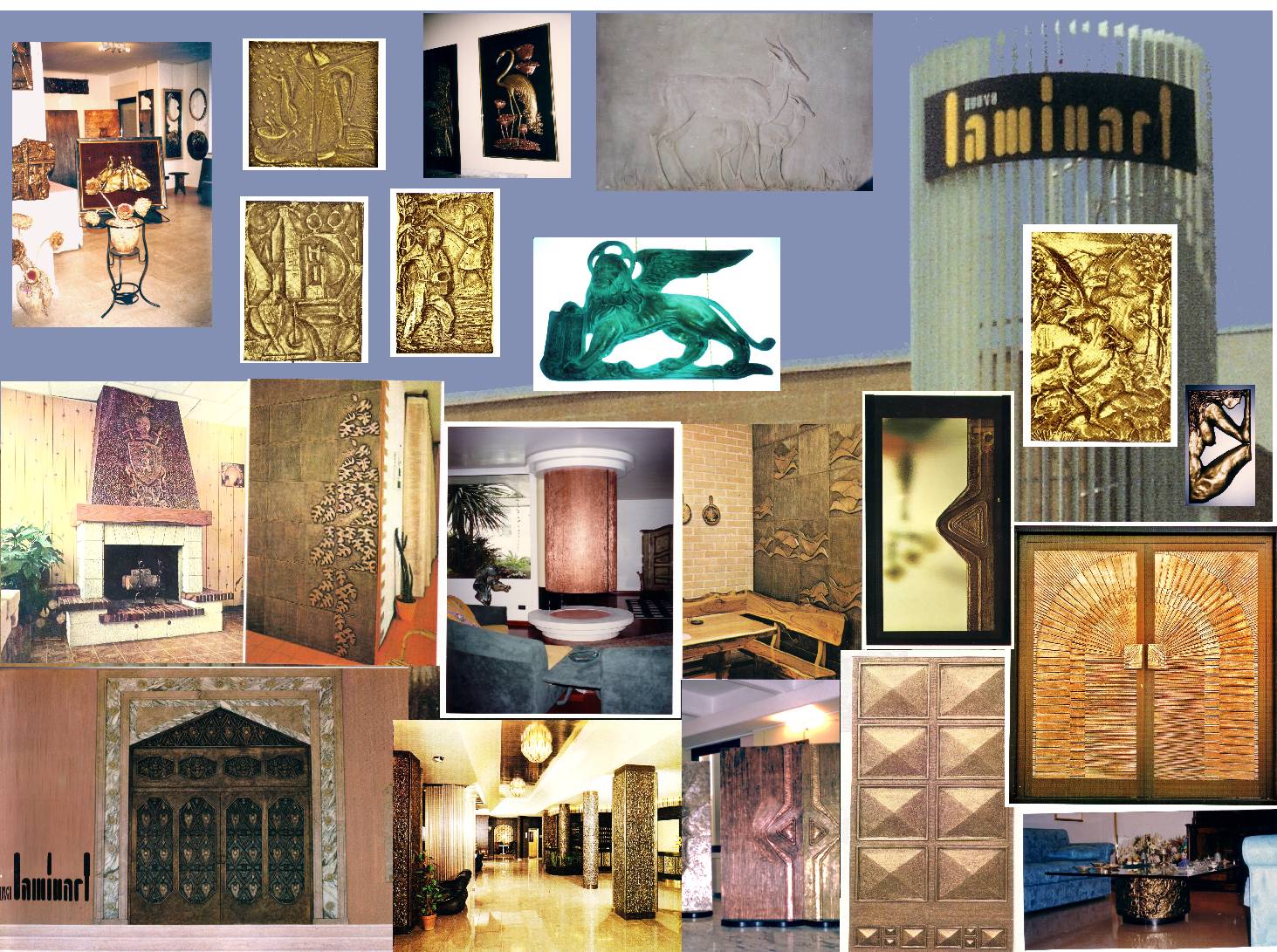 Welcome to
nuovalaminart®
and thank you for taking the time to visit with us.
nuovalaminart®
adds value to yours artistic creations, decorative panels, bas relief in bronce, as well as them are made of wood, gypsum, concrete, iron, metal, papier-mâché, clay, terracotta, or any other porous material, with our special precision electric arc casting technologies, we can coat with a layer of bronze, brass, copper, and all kind of metals obtainable as wire or cored wires, as well as we can reproduce your bass relief with our special techniques.
As we are expertise in metallurgies, metallization, and corrosion, with more than 25 years of experience, we invest time to improve our technologies, in order to offer products with more lifetimes.
Our product line is as follow: artistic foundry, bronze, brass, copper, aluminum, zinc coating, etc, corrosion resistance coatings, technologic trainings about metallization, plasma, HVOF, arc spray, flame spray,

Benvenuti nel sito
nuovalaminart®
e grazie in anticipo per la vostra visita
nuovalaminart®
da valore alle Vostre creazioni artistiche, siano esse costruite in legno, gesso, cemento, ferro, altri metalli, cartapesta, argilla, terracotta, cartongesso, o qualunque altro materiale microporoso, con i nostri processi speciali di microfusione ad arco elettrico, riusciamo a rivestire con bronzo, ottone, rame, ed in genere con tutti i metalli ottenibili a modo di filo, così come a fare riproduzione dei vostri bassorilievi con la nostra tecnica speciale.
Essendo esperti in metallurgia, metallizzazione e anticorrosione, con più di 25 anni di esperienza, investiamo del tempo per migliorare la nostra tecnologia, in modo da offrire opere con una maggior durata nel tempo.
La nostra produzione è: Fusioni artistiche, rivestimenti in bronzo, ottone, rame, alluminio, zinco, ed in genere tutti i metalli ottenibili a modo di filo o filo animato, rivestimenti anticorrosione, messa a punto di processi di metallizzazione, plasma, HVOF, arc spray, flame spray,